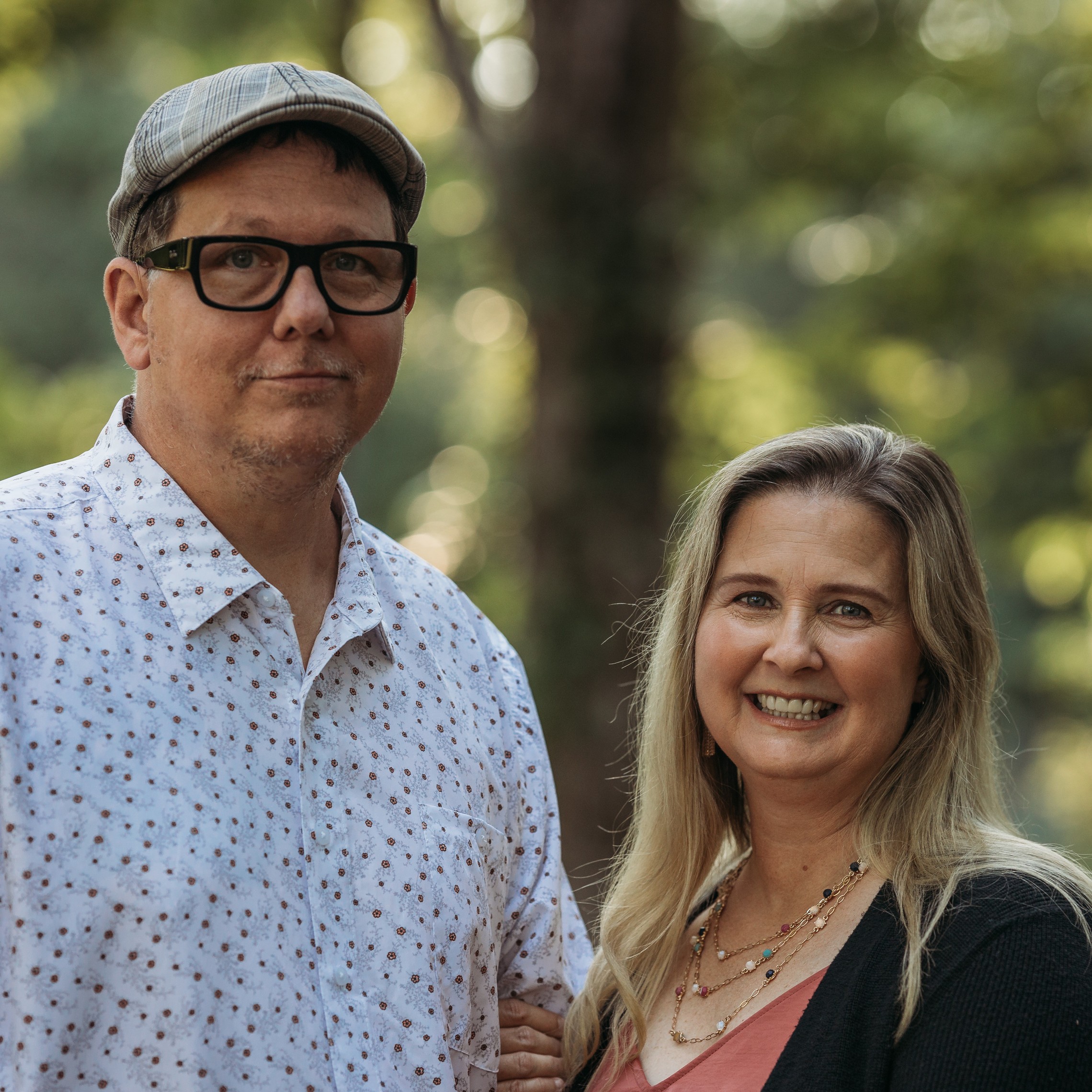 Chris and Linda Padgett
Did your parish marriage prep leave you feeling completely unprepared for life after the "big day"?
Yeah. Us too...
But after over 30 years and 9 kids of happily ever after, we've learned a thing or two. And believe it or not, we've discovered the Church actually has a lot of practical wisdom for building strong and happy marriages.
Now we want to inspire you with the Church's practical wisdom, not overwhelm you impractical sophistry... and big words like sophistry.
Discover with us the Church's best tools for building an awesome marriage, not a bunch of cringey pop-psychology exercises.
Let us be your cheerleaders, not your therapists.
You need the right tools for building a happier, more joy-filled marriage. Sanctify Your Marriage introduces you to the tried-and-true tools the Church has been promoting for over 2000 years... and shows you how to use them!
Believe it or not, after over 2000 years of caring for married couples, the Catholic Church actually has a lot of practical wisdom for building happy, joyful and, yes, holy marriages. From family planning and child-rearing, to handling finances and even who should take out the damn trash!
Let us help you take advantage of this wisdom.
Build a happier, more joy-filled marriage using God's blueprint!
Join us at the BAR:
Building Authentic Relationships
We designed Building Authentic Relationships (the BAR) to bring young couples and veteran couples together, so that young couples can glean wisdom from the veterans, and veteran couples can rediscover the enthusiasm of young love.
Your BAR meets in small groups once or twice a month, depending on your schedule, watches a short video together, and then responds to a series of questions specially designed to trigger good times, get folks laughing, encourage couples to share their wisdom and stories, and remind couples why they fell in love to begin with.
Build a stronger and more joy-filled marriage today!
The tools are all there, you just need to discover them and learn how to use them.